I'm actually doing Art Fight this year!
(The highlighted link is my profile)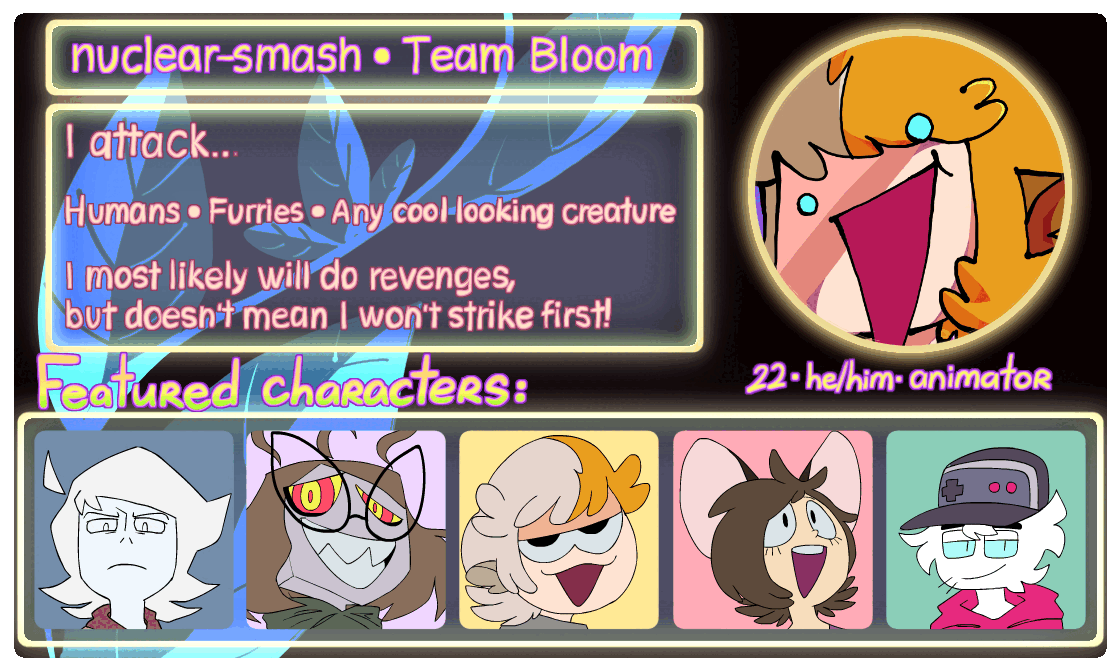 I want to look for more OCs to bookmark so I'll be prepared for this month, so comment bellow your profiles or characters you'd potentially want to have drawn! I don't have rules on who I draw or don't, but I would favour Digimon-like creatures more because I've been craving to draw dinosaurs lately lmao Cool humanoid characters or small furry critters are also welcome!
And yes, I will upload my attacks on here as well with art fight tags :)