Happy 2022 everyone! New year, new me, new art, new 'toons 🐒
Just going to ramble a bit about my art in 2021
I've compiled an art summary for 2021, which unlike other years, have popped off! I feel major improvements and I'm generally very happy with how my art style looks like now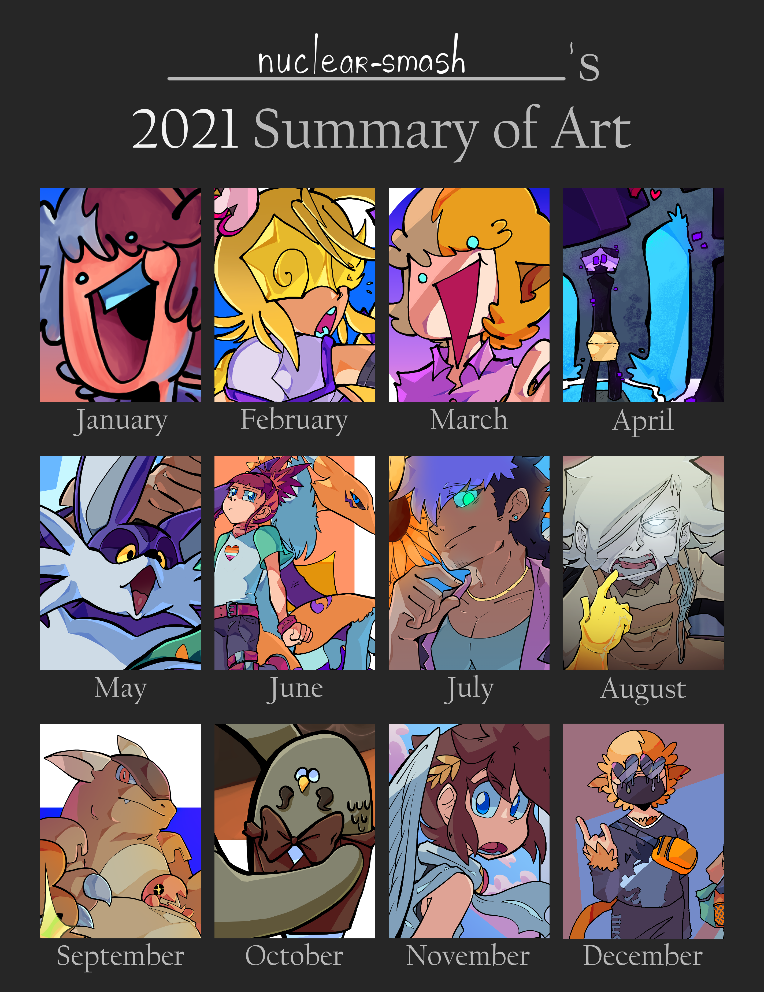 VERY happy with colors and my use of shapes! Although, I still want to experiment more with my works and try different approach, after all there's always space for improvements :)
Here are some top 5 of my works: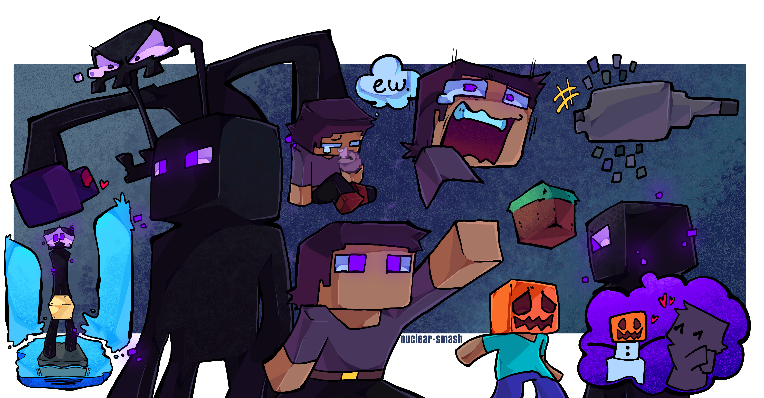 I really started the year right with Minecraft Ender-Steve doodles, I love this game a lot and wish I'd make much more for it.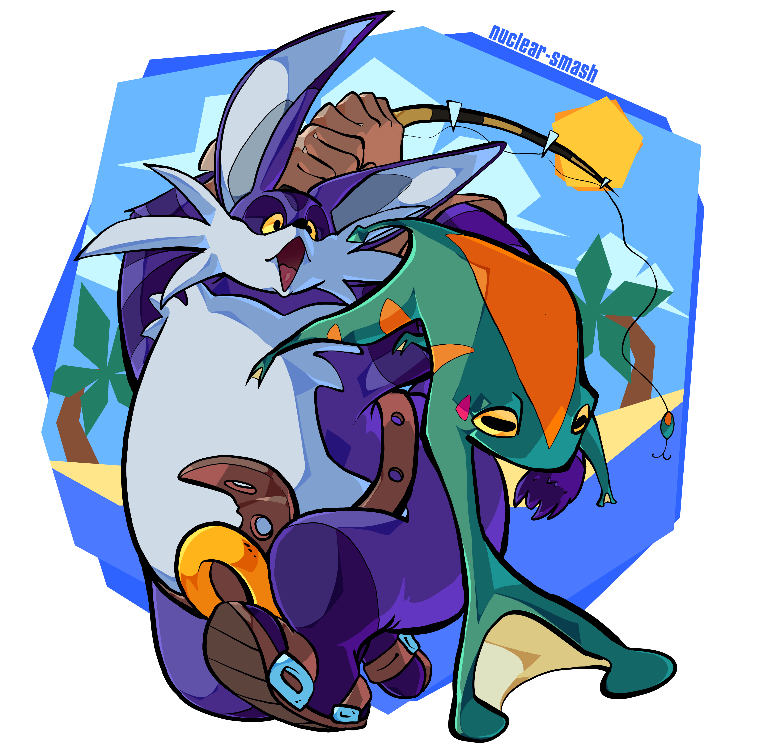 I really like Big the cat's design, wanted to draw him for a long time. I kinda can't have a year without drawing a Sonic fanart, there's just something satisfactory in the designs.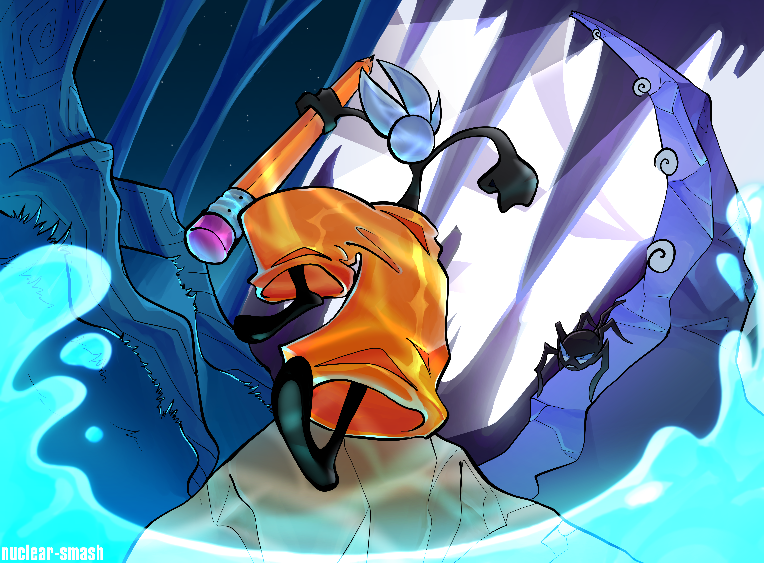 This one's definitely an achievement -- not only one of my best works so far, but also got a second place prize in the Fancy Pants art contest! Looking forward on replaying all the classic games on Steam -- Fancy Pants was a huge part of my childhood! (And internet addiction! Whoops)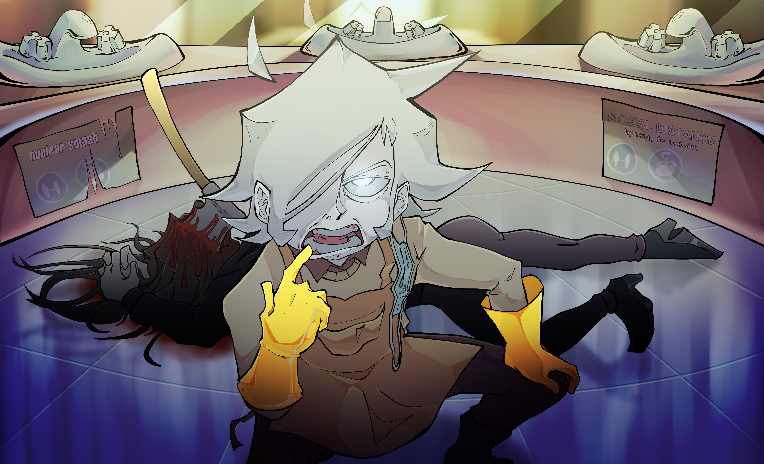 This is my character Kai (he's Polish) whom I've been trying to draw for years but end up only making doodles that never see the light of the day. I'm glad 2021 changed that and I managed to make something sweet out of him! This also has to be one of my top favorite works I've ever done.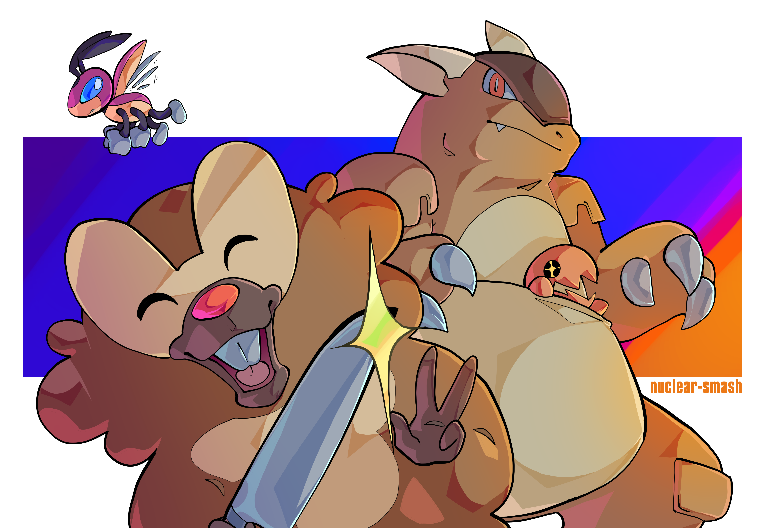 This one's simple, but very pleasing to me. Haven't drawn Pokemon in ages, having something drawn after a long while of consuming Digimon-only content was kind of.. relaxing least to say lol Not going to play any new Pokemon games, though. Kangaskhan's design is mad good to draw, though, I've never realized how much they popped off in gen 1.
That's really about it, those are my top 5 arts I've done this year!
As for animations -- I've been mainly working for something big (and by big I mean a series and it's a lot to chew for one animator haha) but at least got to make this for Chrimbo:
It's not much but it's a rat dancing!
Well, that should be it for the journal, I know this is just me rambling about my works and nothing of special, but hey, gatta start new year positively and looking at some achievements :)