I unlaunched my page recently due to inactivity (and Patreon was taking a lot from my 2 dollar donations LOL) so we're back in town, lads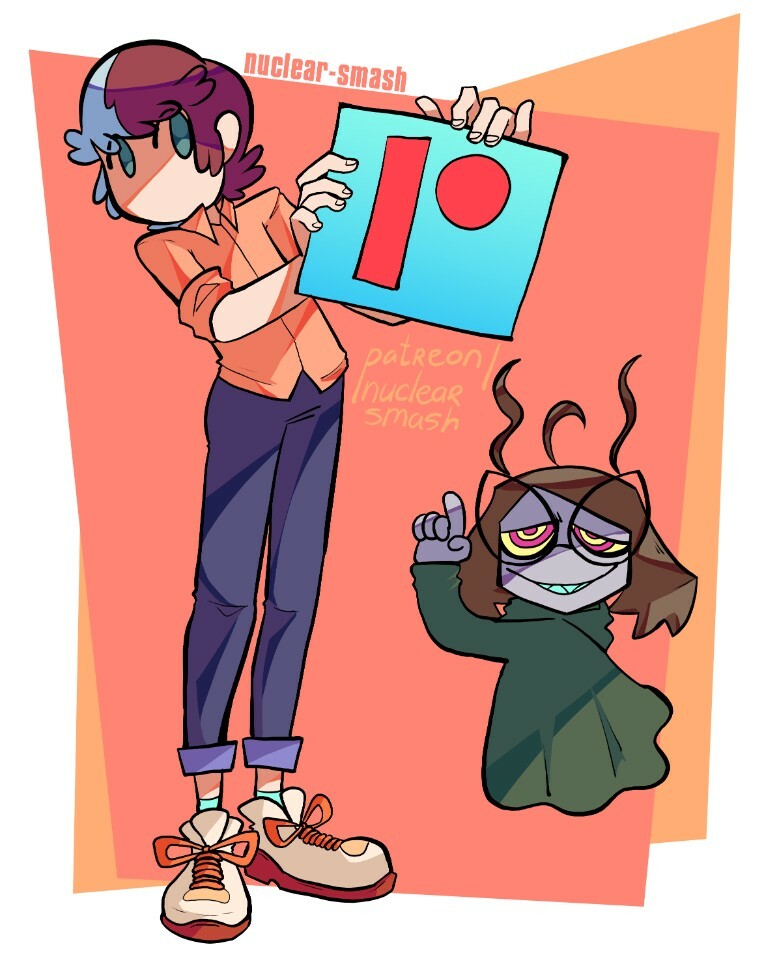 >>>Here's an epic link to my Patreon page<<<
---
As the reason why I'm reviving; I live far away from home in Ireland. I study here and I've been trying to get a job but it's hard with the university I have in the way. It also doesn't help that I live with high risks and getting an apartment here by myself is nearly impossible due to prices. Any sort of financial support I have is my parents, who send just enough for me to get by, but they're not rich either. I don't want to always leech off of them forever and I still want to do what I love - animating - so that's why I set up a Patreon, again.
I'm an animator, I make cartoons when I can. Even if it's not a lot as of now, but I have a series done with me and my friends called END-venturers, which is about two idiots Rasty and Alma (Alma's drawn right there drawn next to me lol). There's a "pilot" that I uploaded here awhile back, it's not that good, but I swear the next episode is going to be better in every aspect lol
Aside from that I try to make parodies of things I like, like video games and etc., but that's for the future.
So if you like what I do, or want to see it get anywhere, whatever's your reasoning, I'd really appreciate any kind of support, even just spreading the word. I'm very ambitious but unfortunately broke :') ...and in a whole 'nother country.
As for what you're getting in return for supporting...
Well, behind the scenes stuff, animatics, WIPs, sketches for new arts and concept arts for projects. That's all I can give as of now, but mayhaps in the future I'll be able to send merch, who knows! Probably would need a huge following for that, though.